Ok, so some background info:
x Her art line is called Sevn (love that name)
x One bag is VERY small and one is large (I will leave it up to you to decide which is which)
And now, without further ado I present to you: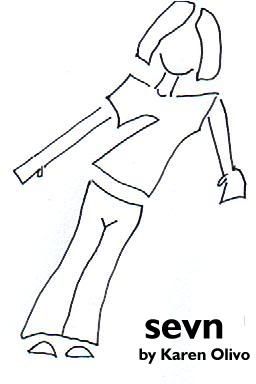 The logo for her art line...seriously, major points because its a great idea, its cool, and now we know that she made the necklace she wore while she was recording brooklyn because that had a 7 on it.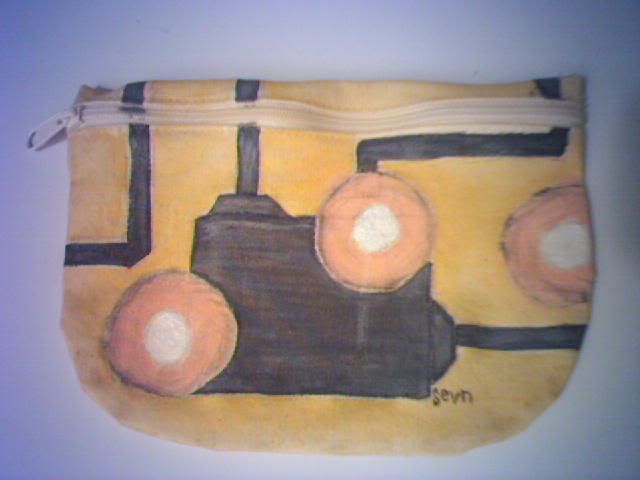 The front view of the transformer bag (for makeup about the size of a video tape). It took me a minute or two to really "get" this bad, but now I see the transformer box and the energy bursts and I really like the concept. It's rough, abstract, vibrant, and unique...very much up my alley. Love this bag.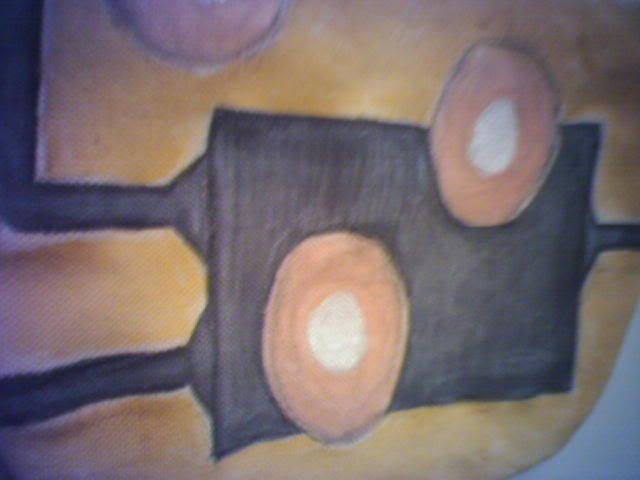 This is just a side view of the same bag so you can see a little bit more of the bag's details...once again, love the bag.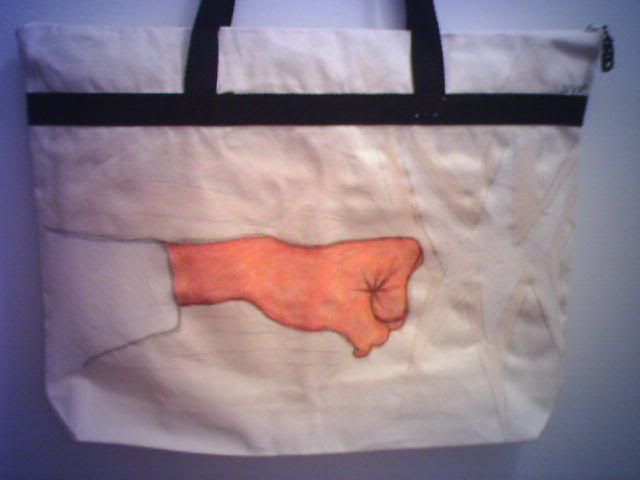 This is the front view of her shichi bag (about the size of a tote bage). Now, love the size, love the colors, love the drawling (hand/"bang" thing) but I don't understand why anybody would really want a bag like that. It's cute and origional...but it's just a little odd for me. One of you guys is bound to like it.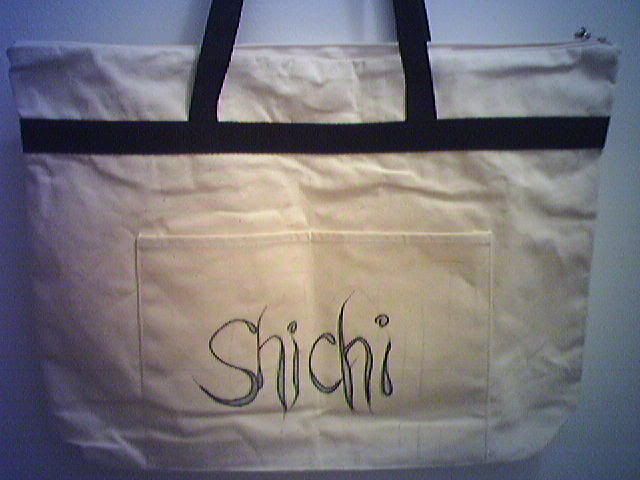 This is the back view of the same bag. I LOVE the writing and I love the look of the bag so this part I really like.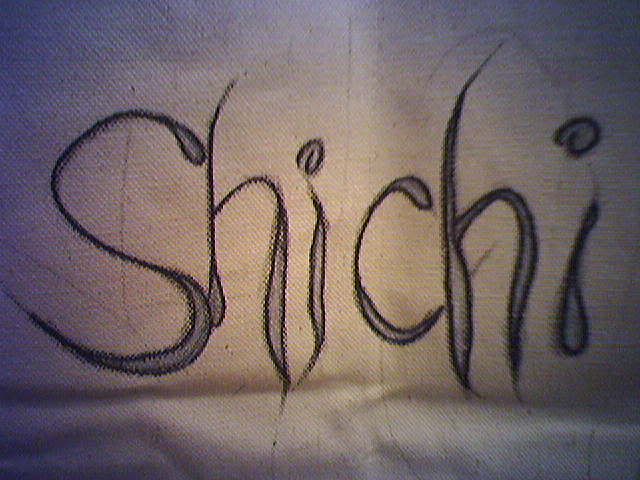 This is just a close up on the writing...gaze at its coolness.

So, I have to figure out something to say back to her...I'll include some of your guys feedback, so PLEASE be honest. I know you all (most of you all) love her and would buy her stuff just because she is who she is, but please be honest...it's alright if you don't like her art, just don't lie because I'd rather not lie to Karen. So comment in all honesty.